Why Citizens Savings Bank?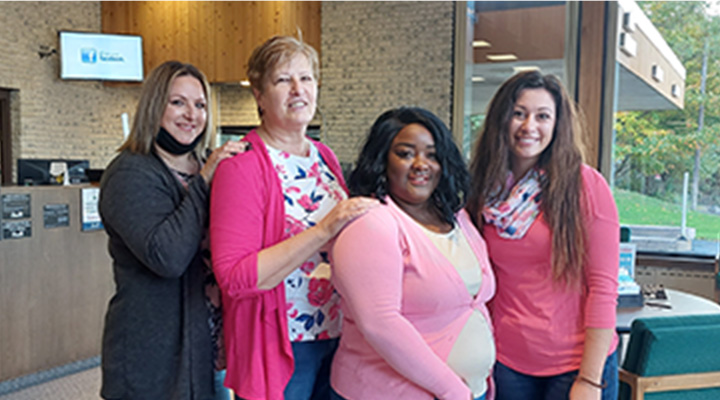 Who We Are
A local community bank with employees that are devoted to improving the lives of the customers we serve. Our employees strive to build trust and relationships in every interaction by providing exceptional customer service. Employees know our customers names and are treated like family.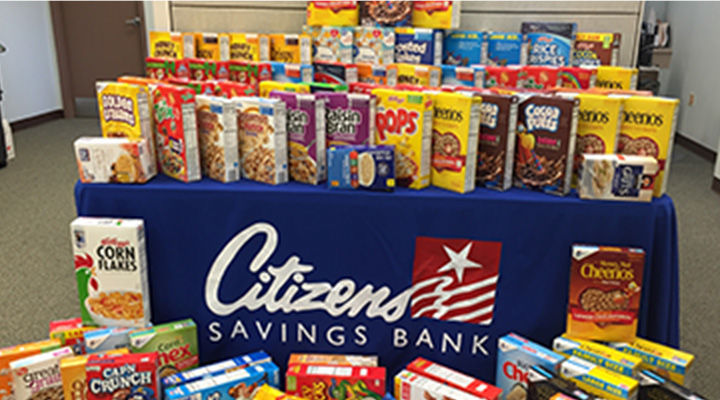 Why We Care
We are a true community bank, which means that everything we do has local intent. We stand behind our mission to support and empower NEPA citizens at every level. We support our local communities through donations to local non-profit organizations or through our employees volunteering to support a local cause.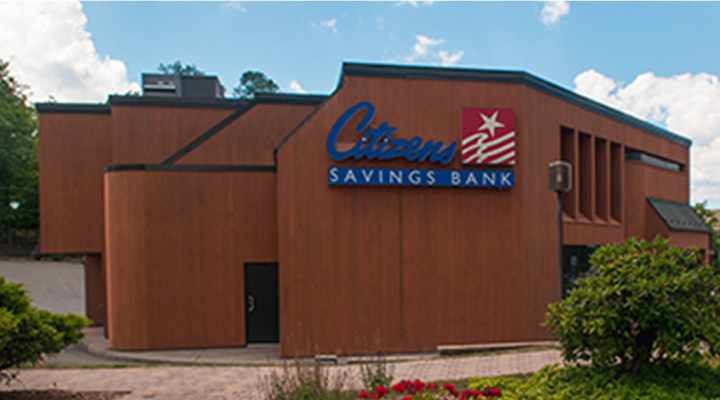 Why Work With Us
What makes Citizens Savings Bank different? Our People. You will work with a supportive team that cares about you and our customers. Citizens Savings Bank invests in our employees. We offer a compensation and benefit package to reward, motivate and retain our talented individuals.
Current Career Opportunities
See What Our Employees Say About Working At Citizens Savings Bank
"

What I love Citizens Savings Bank is the various opportunities for advancement. I started 13 years ago as a teller and with hard work and dedication I worked my way up to the IT Department. Endless opportunities to meet your career goals.

"

- Jessica Hobbs - Information Technology Department

"

A great thing about Citizens Savings Bank is that it is a small community bank. Customers know that when they come into one of our branches or call on the phone they are going to see a familiar face or hear a familiar voice they know will help them. Its like neighbors helping neighbors.

"

- Brian Drozdick - Assistant Branch Manager, Clarks Summit Branch

"

As a new hire, I've felt encouraged throughout the learning process and comfortable asking for guidance each step of the way. I look forward to growing and becoming a stronger member of our lovely team.

"

- Christina Younger - Loan Operations Department

"

I cannot say just one thing that is my favorite part of my job. I am so thankful that CSB provides its employees with a wonderful benefit package. We are so lucky to have terrific management in our administrative office and especially a fantastic CEO. I also have worked with other staff members for a long period of time and have developed lasting friendships.

"

- Dawn Lehutsky - Branch Manager, Honesdale Branch
Need Help Applying?
Citizens Savings Bank is committed to offering reasonable accommodation to job applicants with disabilities. If you are a qualified individual with a disability or a disabled veteran, you may request a reasonable accommodation if you are unable or limited in your ability to access job openings or apply for a job on this site as a result of your disability. We would like to ensure your application process goes as smoothly as possible. If you need additional assistance, information or answers to your questions, feel free to contact us at 570-587-0606 or by email [email protected].
In case you do not feel comfortable submitting an application online, you can send your resume to our Human Resources Department at [email protected], or fax to 570.587.0663.
Citizens Savings Bank
Attn# Human Resources Department
500 S. State Street
P.O. Box 567
Clarks Summit, Pa 18411
Please check our site periodically for any changes in employment opportunities.
Pre-employment drug screens, criminal background and credit checks are completed on final candidates selected for a given position.
Click here to view Equal Employment Opportunity is THE LAW Poster for your reference.
Citizens Savings Bank is an Equal Opportunity Employer and provides equal opportunity to qualified persons regardless of age, race, color, religion, sex, sexual orientation, gender identity, national origin, genetic information, disability, protected veteran's status or any other status or condition protected by law.