Construction Loans
Make the home of your dreams reality with the help of Citizens Savings Bank. Keep your budget on track with competitive rates and flexible terms. Find fast processing and friendly service right around the corner, thanks to our local lending experts. And ensure a smooth transition from the construction phase to mortgage payments. See your plans take shape — talk to a lender today!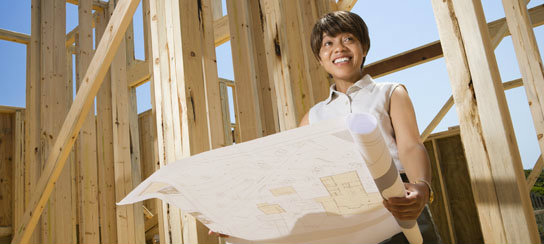 Summary
Competitively low rates for your home construction project
Available for primary residence or second home construction
Save money up front with zero point mortgages
Flexible terms customized to your unique situation
Provides more convenience, especially toward the end of the construction phase and the beginning of permanent mortgage

Get a single closing with a construction period from 6-9 months

Pay off interest quicker; payments are interest-only during construction phase
Payments are made on the amount drawn on your loan sufficient to pay your builder
Construction draws applied in stages based on work completed
Local decision-making and processing
Attentive, friendly service from start to finish
*Private mortgage insurance required with less than 20% down payment. **Fees for title insurance, attorney fees, recording of mortgage fees, and taxes will apply. ***Subject to credit approval.
Make the home of your dreams a reality.