View all posts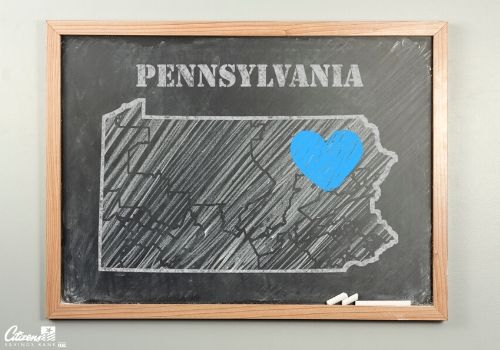 Connect With Your Community This Summer
07/17/2020
Supporting local businesses is something we should try to focus on all year long, but this time of year, the opportunities to support local and explore what your community has to offer are almost endless.
During the summer months we begin to see our local farmer's markets opening back up, offering all kinds of locally grown foods, home made goodies, and much more. These days farmer's markets often have much more than just locally grown fruits and veggies. You can find things like soaps and lotions, hand made clothing, natural health and beauty products, baked goods, locally raised & butchered meats, woodworking, and so much more.
Walking through a farmer's market gives you a unique view of the various different types of businesses that make up our region. Some of these businesses might not be on your normal path every day, or it might be easy to forget about them during the colder months, but they are an integral part of our history and our local economy. Some of these businesses might be new ones that you haven't seen before, and this is a chance to see what they have to offer and help support them. Farming and agriculture have helped guide the economy and cultural development of Northeastern PA for decades, and there is a rich history to explore by venturing out to see them in action and meet your farmers face-to-face.
Since 1939, our local Co-Op Farmer's Market in Scranton has been running from July until November, providing access to a variety of goods directly from local farms, all in one location. Over the years many other farmer's markets have opened, providing more opportunities in even more local neighborhoods. There is the South Side Farmer's Market in Scranton, the South Abington Farmer's Market in Clarks Summit, the Wayne County Farmer's Market in Honesdale, the Monroe Farmer's Market in Stroudsburg, and many more. You can look up all of the different farmer's markets in NEPA using this tool. There are even local roadside farm stands that will pop up in the summer months. Take a few minutes to stop and see what they have to offer! Flowers, local honey, jams, you never know what you might find. It's a chance to capture a piece of NEPA and take it home with you.
There are programs that provide vouchers for seniors and low-income families to be used at farmer's markets. These vouchers can be used to purchase different items and are a great way for low-income families and senior citizens to access nutritious food while also supporting the local community!
Another way to support local farms is to participate in a CSA or Community Shared Agriculture program. This allows you to pay for a share of the farm's goods that you get access to over a specific period of time, whether it be 3 months, 6 months, or a year. You pay ahead of time and receive weekly or monthly shares of whatever is in season and freshest at that time. Each time you receive your share you will get something different, which allows you to experience new things and also keep supporting your local farms for months on end. This is actually one of the best ways to support local farms, because even though they generate most of their revenue during specific seasons, the costs they incur are mostly up-front costs and CSAs help them to manage these costs and sustain their business throughout the year. Essentially, it's an investment in a local farm that rewards you with an ongoing supply of their bounty.
Another aspect of our communities that we can enjoy in the summer (although definitely not only in the summer) is our local landscape. Northeast PA is full of beautiful mountains, parks, hiking trails, bike trails, rivers, lakes, and much more. This time of year is the perfect time to get out and enjoy it.
You probably know a few parks close to your home, but take some time and explore all of the different parks in Northeast PA and try to get out and find some new ones. Maybe you can plan a few day trips to parks that are further away that you haven't visited before. Make a bucket list of parks to visit this summer and have fun checking them off as you go. This is a great activity for children! You can even visit some of PA's incredible waterfalls.
Northeast PA is also filled with many local artisans and crafters, and you can always find a craft fair or outdoor event featuring vendors where you can support them. There are also fairs, festivals, picnics, and much more. This is the best season to explore and enjoy Northeast PA!
However you choose to do it, there are many ways to connect with your community this summer. Of course, there are likely to be exceptions and some precautions in place due to COVID-19, so it's best to check first to see if hours have changed or events have been cancelled. Some events have already been replaced with virtual events, so there are still opportunities to show support. If your travel plans or your normal summer routine have been affected by COVID-19, this might be an opportunity to see that your own community is a destination in itself, and we are surrounded by ways to appreciate it.
Learn More
Citizens Savings Bank has multiple locations throughout Lackawanna, Wayne, and Monroe Counties. For branch locations and hours, visit our website. We also have a Customer Support Team ready to answer any questions you may have. Call us today at 1.800.692.6279 or email [email protected] Member FDIC.